OUR HISTORY
Appreciating the wisdom of generations
The 9 April 1906 was a special day for the children of Diep River, with the opening of the Diep River Public School. The school began with 23 children and 1 teacher, Miss Milne. It grew steadily and, a year later, the number of children had almost doubled. More room was needed, so a house was rented and two more staff members were employed.
In 1908 the school moved to Thornton Rd and a year later Mr. Wescott, one of the teachers became the new principal. On 13 December 1913 the new building was officially opened by Sir Frederick de Waal, the administrator of the Cape. By 1914 there were 129 children at the school.
Mr. Wescott retired in 1923 after being principal for 14 years. He gave the school a gift of 100 pounds (about R1000 today). It was invested and the interest used to buy library books.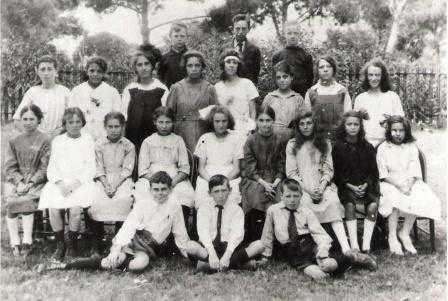 Mr. le Roux was the new principal, followed by Mr. Pienaar and Mr. King, who introduced a school uniform for the first time. A few years later, extra classrooms, a bicycle shed and a woodwork room were built.
In the years that followed, a competition was held to find a new name for the school. The winning suggestion was Westcott Primary, named after Mr. Wescott.
In 1964 the school board bought the estate of Mrs. Auret and the farm of Mrs. Klopper and finally in 1967 a start was made on the new school building. It was officially opened on 18 July 1969.
Recent principals include Mr. J. Robertson, Mr. A. Henderson and Mr. G. Olivier. The present principal is Miss Bettie Stafford.